28 Feb 2023
Water adventure awaits in Holden Beach!
Holden Beach is a water lover's paradise, and we can't wait to welcome you! In between the Intracoastal Waterway and the Atlantic Ocean, the island of Holden Beach offers an incredible array of fun water sports for all ages.
Interested in kayaking? Enjoy the natural beauty & wildlife of the coastal landscape while offering a fun adventure for all. Look out for common bird sightings of ibis, egret, and blue heron along your journey! Consider a guided tour or rent kayaks from Tour H20. Be sure to check out their Tripadvisor listing, too!
Paddleboarding is just as easy and fun as kayaking when the conditions are nice and Boomers offers paddle board rentals. 

How about surfing? Or a surfing lesson? Due to Holden's south facing beach, calmer conditions often provide ideal wave height for beginners. There are a few good breaks across the island, and you can rent surfboards for all levels at Boomers.

Rent Jet Skis and take the whole family out on an adventure. Holden Beach Watersports provides service to Holden Beach with jet ski rentals.

Ready to set sail? Some adventurous vacationers book opportunities to sail during their stay on Holden Beach, they can also take lessons and learn how to sail with the Cape Fear Sailing Academy.

Blackbeard Scuba offers courses and scuba charters on various dive sites off the coast of the Brunswick Beaches. This area is one of the more popular dive sites due to variety of wrecks, including sunken World War II vessels.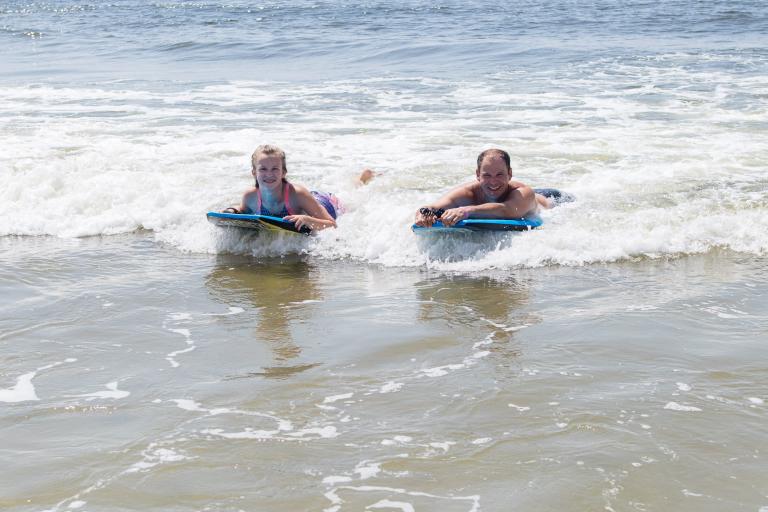 Now that you're excited to try a Holden Beach watersport, be sure to check availability of our Holden Beach vacation rentals and get your resort home booked!